Equine Assisted Psychotherapy (EAP) a form of Animal Assisted Therapy requires patients to establish a relationship with a large but gentle animal, and to direct the horse to perform specific actions. The horse will respond when the client is genuine in their approach; when the communication is clear. The result is insights into themself and their relationships.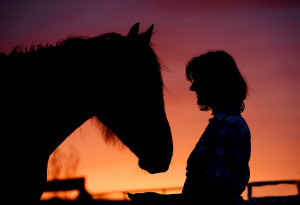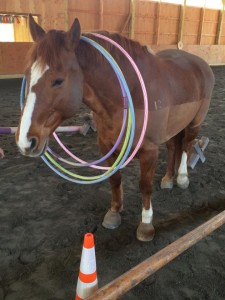 Horses are completely authentic in their response to people as well as to other animals; they are incapable of having a hidden agenda. Their affection, once gained, is unconditional.
Equine Assisted Psychotherapy [EAP] incorporates the power of human-equine bonding with the elements of cognitive behavior therapy. The resulting experience can be a catalyst for emotional awareness and growth.
EAP is a solution-oriented, effective form of short-term therapy for individuals seeking help with one or more of the following mental health challenges:
Depression
Anxiety
Behavioral issues
Substance abuse
Eating disorders
Under the direction of Dr. Wiseman, a licensed clinical psychologist, and Niki Cogliano, a certified equine specialist, EAP sessions focus on discussing feelings and behaviors, processing these feelings and behaviors and determining a way to feel better.
Couples and Family Equine Assisted Psychotherapy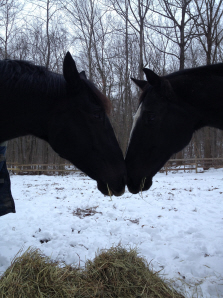 The sessions often serve as a catalyst to seeing each other with new eyes, to better communicate and change the overall group dynamic. This can be of great help with parent-child or sibling relations as well as with couples.
The presence of a quiet, majestic 1200 pound horse creates a unique and safe environment. This encourages couples and families to be more open with one another, as they attempt new challenges together.
Clients who choose EAP are invited to participate in a variety of unmounted activities held in a state-of-the art indoor arena.
Make an Appointment for a Consultation
For more information on Equine Assisted Therapy for individuals, couples or families, or psychotherapy, please call Red Skye at (203) 891-6787 or email claire@redskye.org