Red Skye's Programs provide support for our treatment programs allowing us to offer all services at a reduced rate.  This allows us to be able to provide much needed support to the Greater New Haven community.
Ages 6-12
Red Skye's Horsemanship Program is a hit throughout New Haven County. We strive to make every child a more knowledgeable horseman while having tons of fun. From the tire swing to donkey walks to the 75 ft slip and slide, we don't just do "barn stuff."
Because we want everyone to have fun and meet new friends, Red Skye reserves the right to cancel any session that does not have 3 or more children signed up. We ask that you sign up for your preferred sessions, but please understand that we may need to move your child to a different session if your selected week(s) does not fill.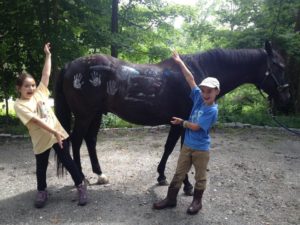 Dates:
1 week Sessions, Monday-Thursday 9AM- 2PM
Week 1: June 26- 29
No Program July 3-6
Week 2: July 10-13
Week 3: July 17- 20
Week 4: July 24- 27
Week 5: July 31- August 3
Week 6: August 7- 10
Week 8: August 14- 17
Week 9: August 21- 24
$325 per One Week Session
$100 Deposit must be paid upon sign-up to reserve a spot
$10 per day to arrive early at 8:00AM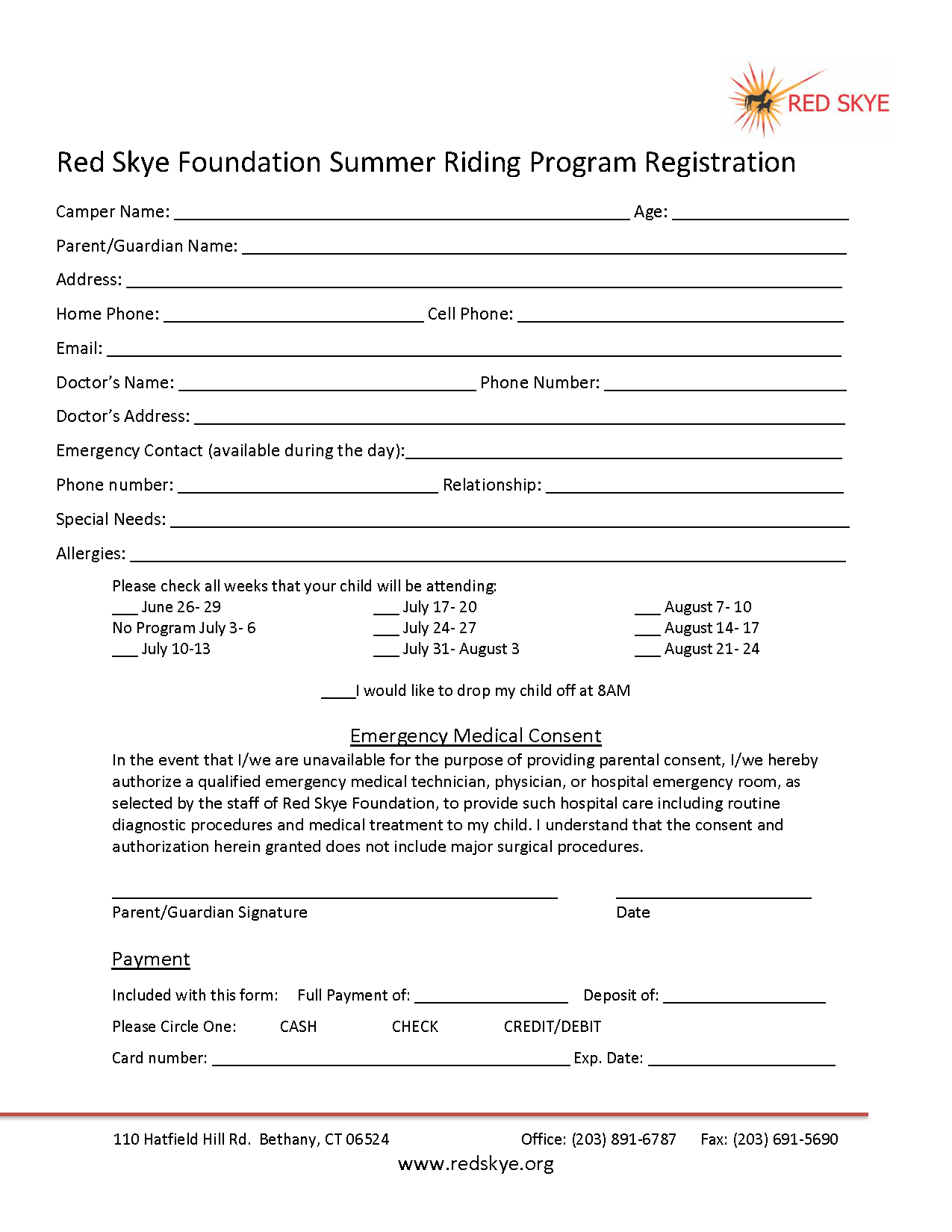 Please complete the registration form and drop off or mail the completed form with $100 deposit to reserve a place for your child:
Red Skye Foundation
110 Hatfield Hill Road
Bethany, Connecticut 06524
Want to stay in touch? Make sure to sign up for our emails so you can stay in the loop!